With over 50 experts at multiple locations throughout the Mid-Atlantic region, Proconex provides the expertise, technology, and resources to design, implement, maintain, optimize, and continuously improve your plant operations.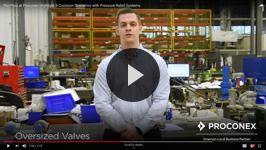 Reviewing Your Pressure Relief Systems
When it's time to review your pressure relief systems, you can count on the Pros at Proconex. In this video, our pressure relief expert, Austin Wilkinson, highlights three common scenarios that often arise from a pressure relief system evaluation and associated solutions. Watch the Video >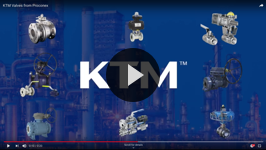 KTM™ Ball Valves
Through Proconex's exclusive partnership with Emerson, we offer a large selection and inventory of products and accessories to solve challenging applications. Learn more about our featured KTM floating and trunnion mounted ball valves! Watch the Video >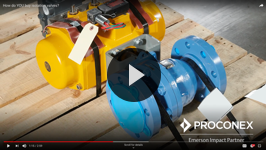 How Do YOU Buy Isolation Valves?
As isolation products and applications change, it can be a challenge to determine which is best. Let Proconex guide you through the process. We have the name brands you trust, at competitive prices, in stock for fast delivery. Watch the Video >
Proconex industry experts are prepared to provide you with a superior service experience and answers to your questions.