Our website uses cookies. By continuing to browse our site you are agreeing to our Cookie Policy.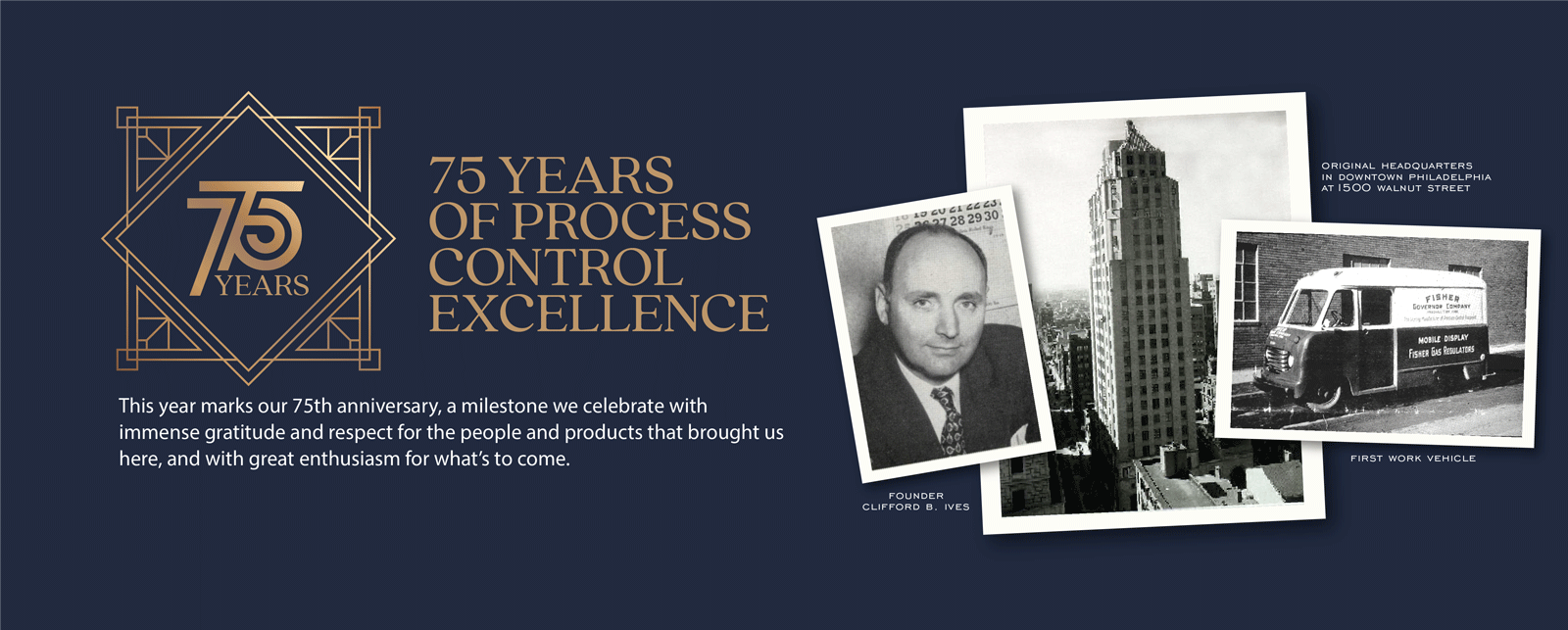 The Last 75 Years: Our Story
Founded in 1948, Proconex has been a steward of process control excellence since America's progressive era. It all started at Walnut Street in Philadelphia, PA, where Clifford B. Ives & Co. was officially founded as the first Fisher representative. Focused on gas regulators and ball valves, and pioneering computer technology, it fundamentally advanced engineering in the 20th century.

Upon moving to King of Prussia in 1979, C.B. Ives & Co. formed Proconex's System Engineering Group and sold its first-ever system, DC2, to P.H. Glatfelter. About ten years later, with significant changes on the horizon, Fisher Controls sold its business to Emerson Electric for $1.4 billion. And shortly after, John Weekley stepped onto the scene and purchased C.B. Ives & Co., changing its name to Proconex.

This was the catalyst of rapid growth for Proconex as it continued to stake its claim as the world's leading provider of process automation control systems, valves and control devices, and related technologies and services in the Mid-Atlantic region. With certifications by FRSI, GMP Project Execution, and #1 Audit, Proconex purchased Herron Valve & Instrument, formed Valspec, opened a division in Puerto Rico, and moved to Royersford, PA, where it resides today under the ownership of President John Otte.
Our Pledge for the Future
At this 75-year mark, Proconex looks to our legacy as a guiding light, not a story of the past. Our history is rooted in process innovations and business collaboration shaped by the needs of our customers. Looking ahead, we pledge to stay at the forefront of process control innovation, continuing our legacy of providing breakthrough solutions that optimize operations in major, world-shaping markets.
Hover to zoom in on our timeline!