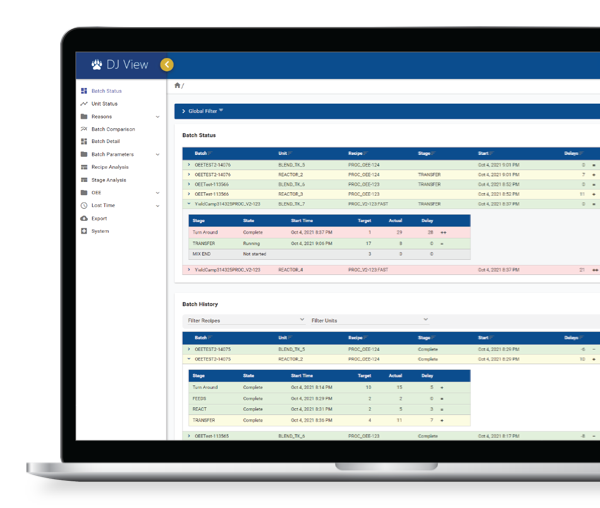 Webinar
Learn How DataJaguar Enables Manufacturers to Improve OEE Immediately After Installation
At this webinar, we will introduce the DataJaguar platform and highlight the key features that enable operational improvement—right out of the box. These features are specifically designed for batch manufacturers and refined by real-world feedback from our vibrant DataJaguar User Community.

Learn how DataJaguar augments batch system data, collects information from operators in real time, provides plant wide visibility to batches in operational (not automation) terms, and provides pre-built analytic views enabling improvement at the site, as well as throughout the corporation.
Join Us
Wednesday, May 18, 2022
11AM ET

Registration is now closed for this event. Click here to learn more about DataJaguar.